Creation of a folder is very easy task in ExternalCronJobs. you need to first login to myarea section and in the left panel, clicking on folders will give you two options
See below screenshot: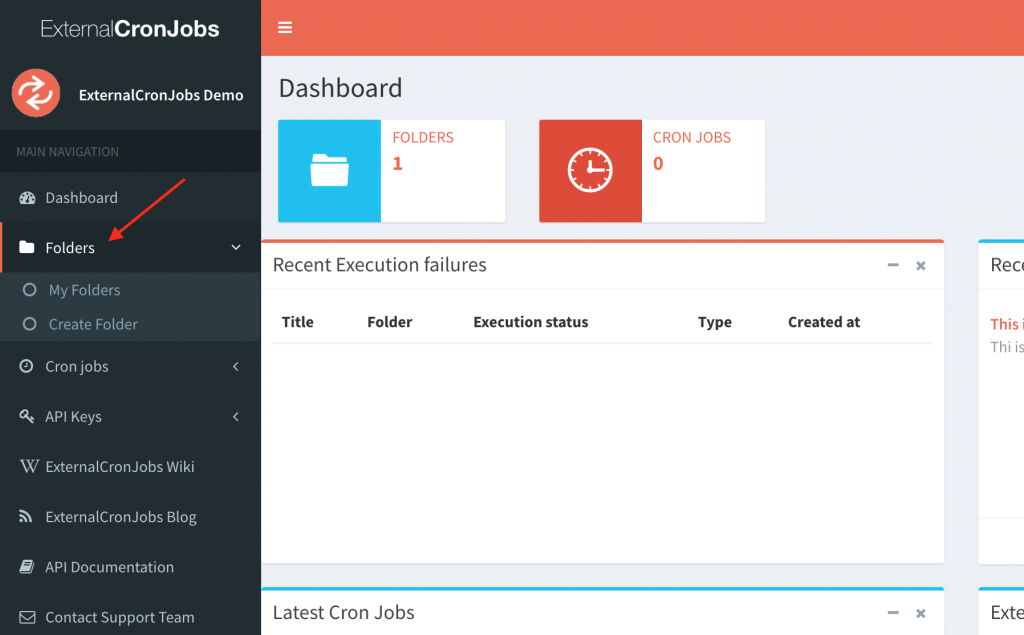 Now click on Create folder option which will open create folder screen.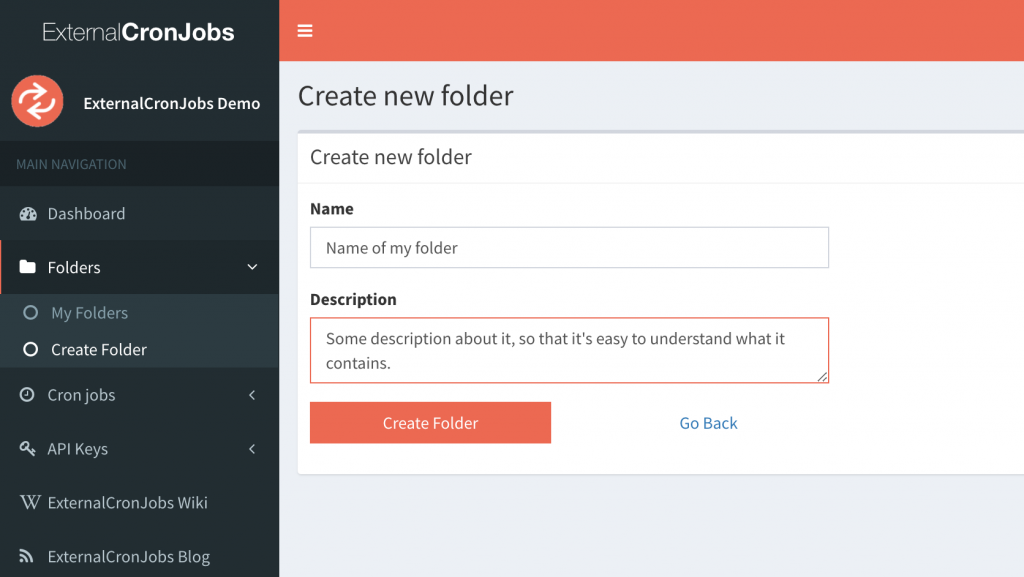 Fill required information which is name of folder and some description about it and hit "Create folder" button. It will create required folder and take you back to list of folders page.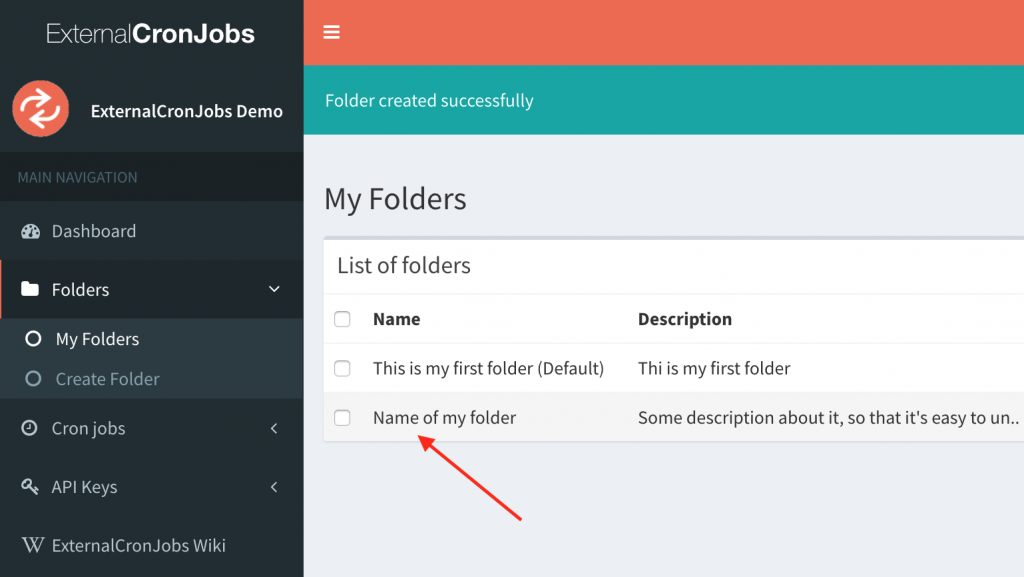 You're all set now and ready to create cron jobs under this newly created folder.