What is a folder
ExternalCronJobs provides you an option to create folders if you login to myarea section. A Folder is used to store cron jobs. It's a kind of category which can have multiple cron jobs in it. You can have as many folders as you want in the system and you can add cron jobs into that. By default system provides you a folder named "Default" to put all your jobs in that.
Note: Default folder can not be deleted.
How to find folders section
When you login to myarea section, in the left panel you will find an option named "Folders". That is the area we're taking about in this article.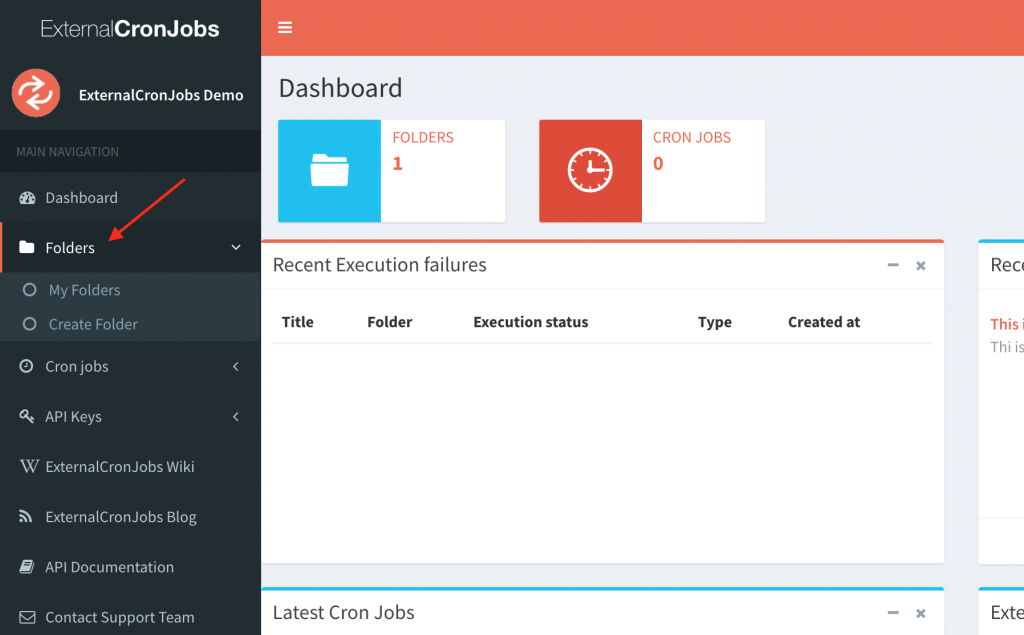 What is the benefit of using folder
Folders make it very easy to categorise things. If you have more then one running websites, you can create folders by naming folders same as your website name and put cron jobs into that. Folders are easily searchable and cron jobs in folder can easily be found.