ExternalCronJobs provides you an easy option to export your cron jobs and import those in other/same account. Import/Export is very easy process where you can select cron jobs you want to export and select export option.
How to export cron jobs
After you login to myarea section, go to My Cron Jobs section and select cron jobs you want to export. After selecting all click on the Action button on top right and then select "Export selected" option. Check this screenshot.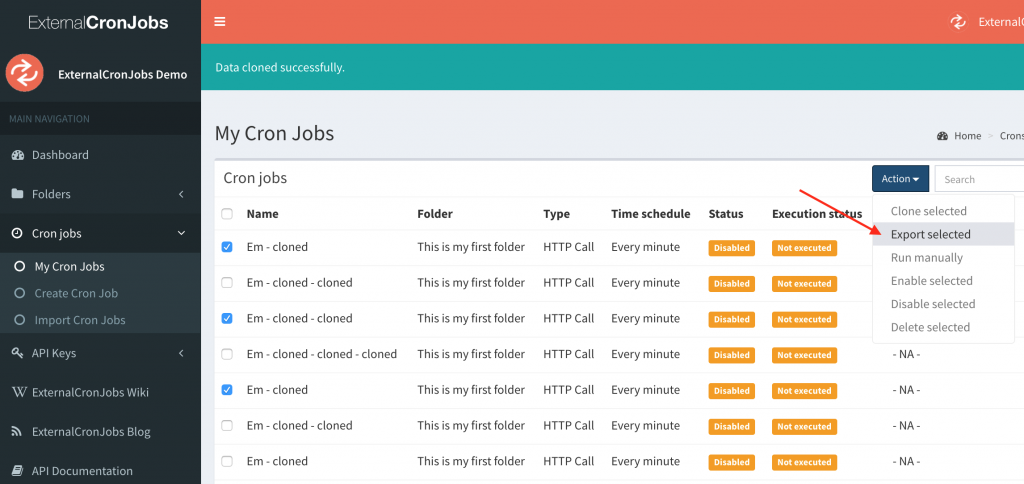 Once you click n Import Selected button, you will get a file downloaded in your browser.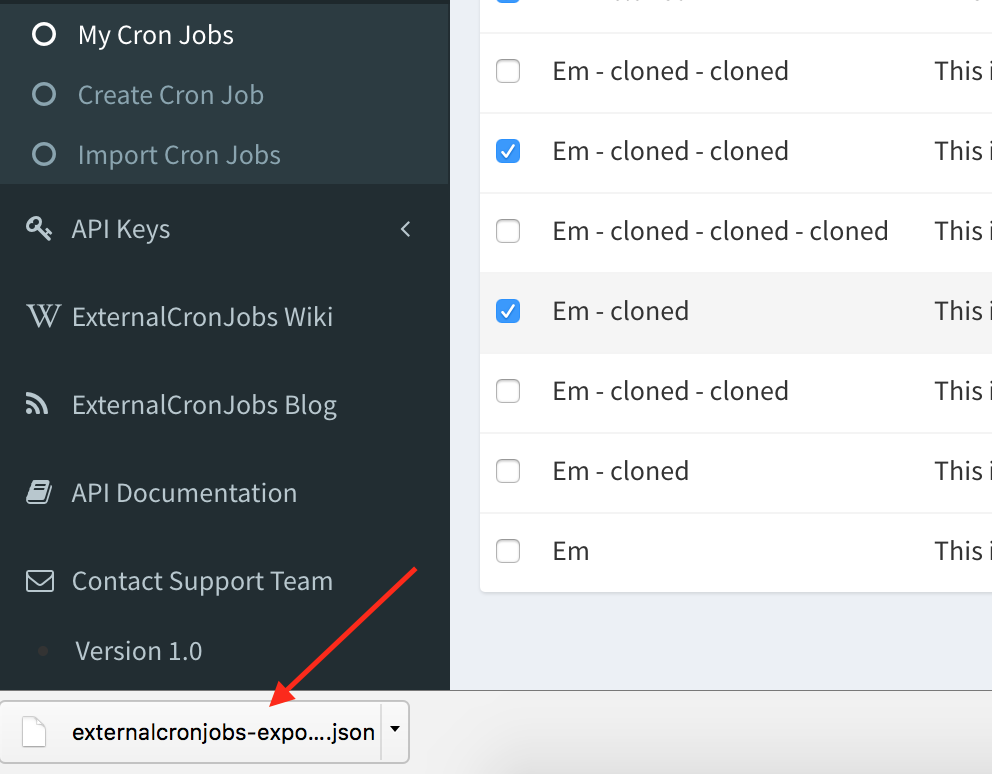 How to import file
Like exporting file, importing file is also very to do. You simply need to select Import Cron Jobs option under Cron Jobs option in left panel and it will open required page where you can select file and upload. See below screenshot: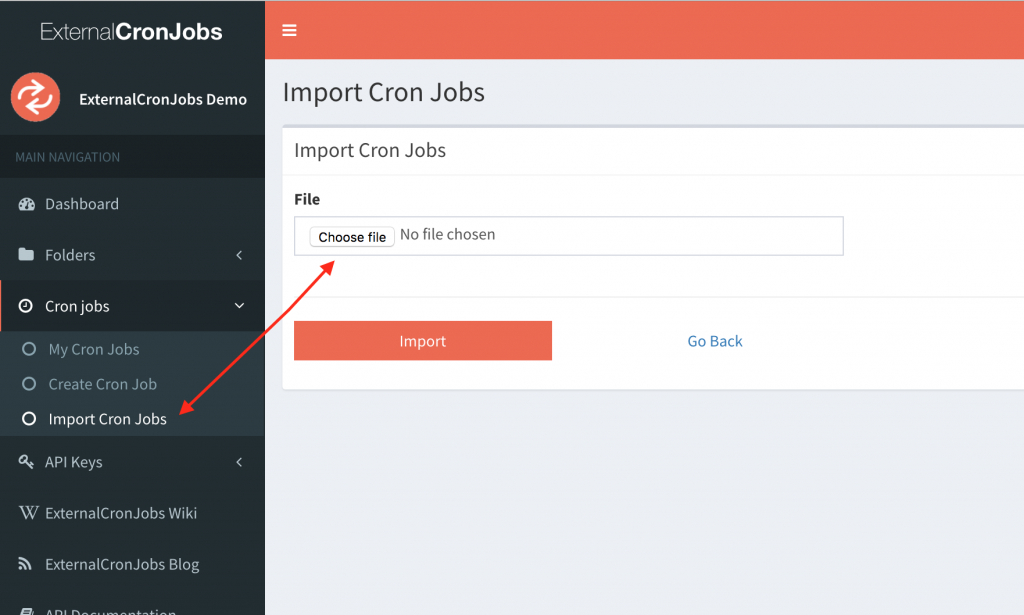 Select file you want to import and click on Import button. System will take you back to list of cron jobs page and show you success message.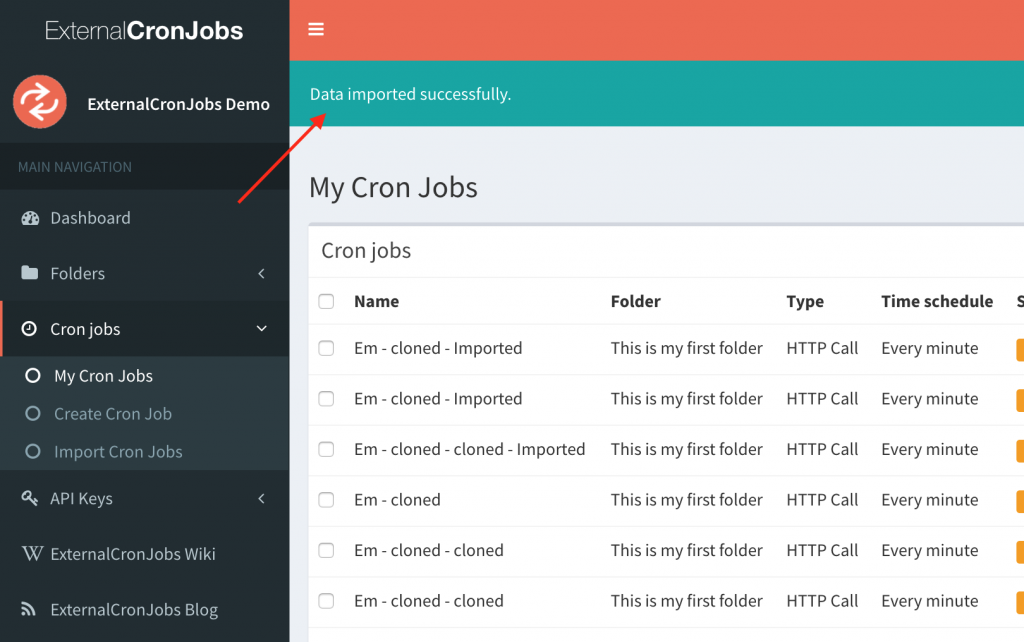 You are all set now and all required cron jobs have been imported from the file you uploaded.